Friends. Family. Pharmacy.
It's who we are. It's what we do.
Learn More About Us
Visit one of our Mac's Pharmacy locations
Find a location near you.
View Our Locations
Long-term care pharmacy services for your community.
Providing the best care for your residents.
Learn More About Long Term Care
Looking for your favorite Mac's Pharmacy apparel?
We have everything you need right here.
Shop Now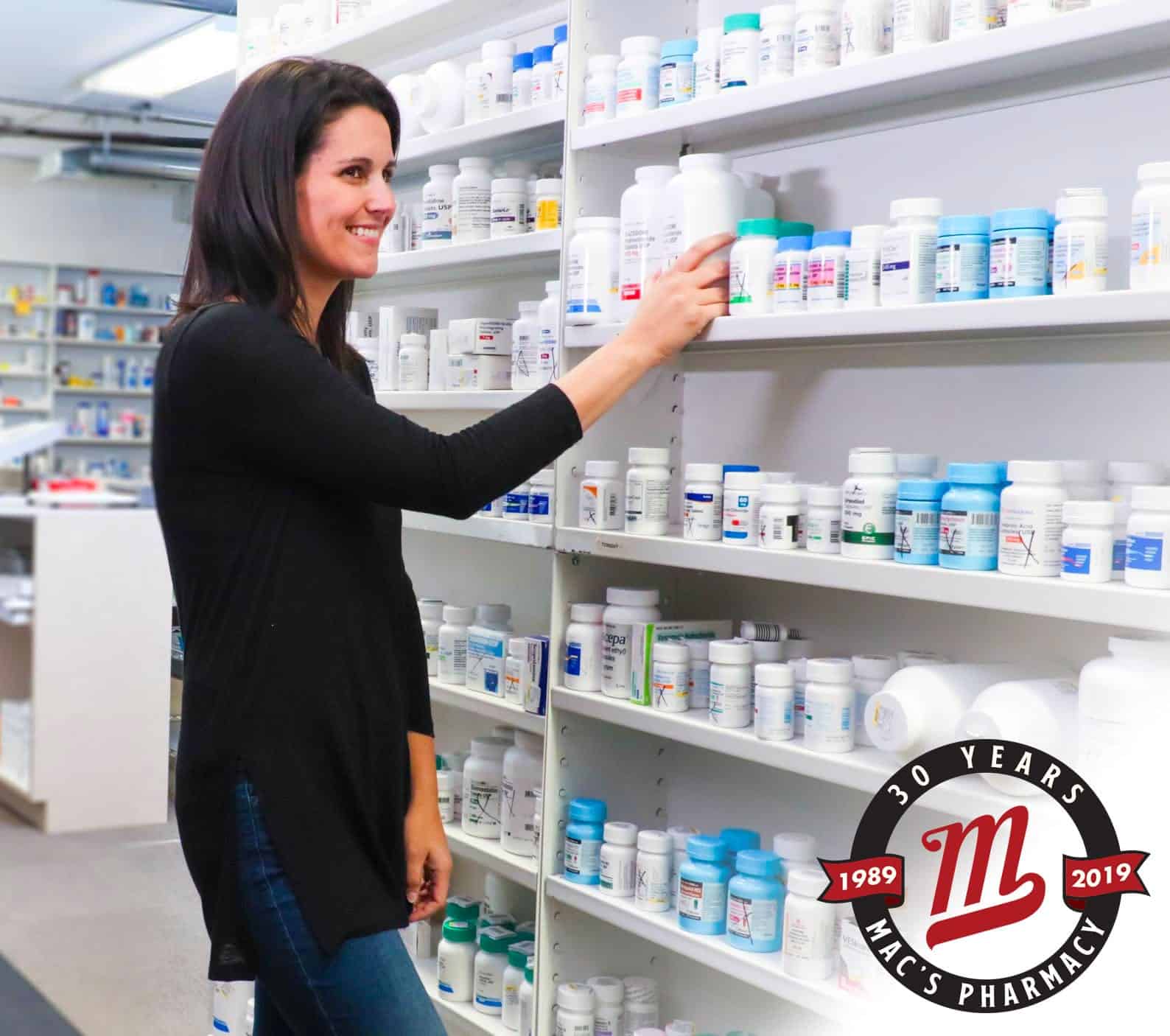 Services to improve your well-being
Retail Pharmacy Services
We're more than just your average pharmacy. At Mac's Pharmacy, we are dedicated to improving the overall well-being of the local community. We make it easy to get prescriptions filled, learn the best ways to get healthy, and so much more. When you visit our local pharmacy, you are guaranteed to get the care you deserve. Here are some of the things we strive to do through our retail pharmacy services:
From prescription refills to immunizations, we are there to improve your health when you need us.
We offer monthly sessions that focus on diabetes and heart care.
We handle your prescriptions with the care you've come to expect so you're guaranteed to have accurate medications.
We give you the specific medications you need based on your doctor's prescription.
Let us fill your prescription today.
At Mac's Pharmacy, we understand that medications aren't a "one-size-fits-all" kind of deal. That's why we offer compounding prescriptions. When you visit our hometown pharmacy, you can get medication that's customized to fit your needs.
Trusted solutions to better
the lives in your community
Medications that are customized just for you.
Relationships Are the Core of Our Business
Building strong relationships with our clients is the one thing that sets us apart from other pharmacies.
An Award-Winning LTC Pharmacy
Our LTC pharmacy strives to be caring, trustworthy, and driven. It is our mission to provide trusted solutions that improve the lives within our communities. Not only does our long-term care pharmacy provide pharmaceutical services, we focus on building personal relationships with the members of your community so that we can be sure we meet their specific needs.